$21.00
NZD
Category: Children's Chapter Books | Series: Magnus Chase
Winner of the Goodreads Choice Award 2017 for Best Middle Grade & Children's! Loki the trickster god is free from his chains. Now he's readying Naglfar, the Ship of the Dead, armed with a host of giants and zombies, to sail against the Norse gods and begin the final battle of Ragnarok. It's up to Magnus Chase and his friends to stop Loki's plans. Along the way, they will face angry sea gods, hostile giants, and an evil fire-breathing dragon. But Magnus's biggest challenge will be facing his own inner demons . . . ...Show more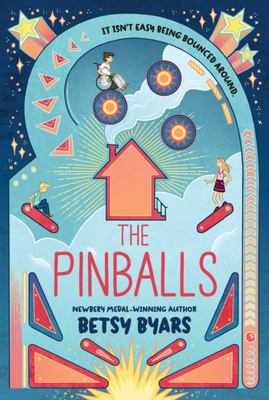 $20.00
NZD
Category: Children's Chapter Books
From Newbery-winning author Betsy Byars comes a story full of "poignancy, perception, and humor" (The Chicago Tribune), about three foster kids who learn what it takes to make a family. You can't always decide where life will take you--especially when you're a kid. Carlie knows she's got no say in what happens to her. Stuck in a foster home with two other kids, Harvey and Thomas J, she's just a pinball being bounced from bumper to bumper. As soon as you get settled, somebody puts another coin in the machine and off you go again. But against her will and her better judgment, Carlie and the boys become friends. And all three of them start to see that they can take control of their own lives. ...Show more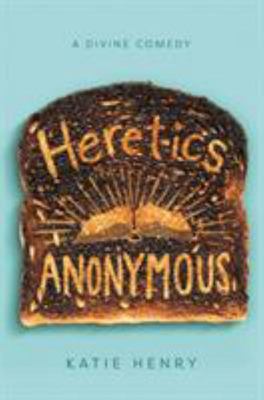 $25.00
NZD
Category: Children's Chapter Books
When Michael walks through the doors of Catholic school, things can't get much worse. His dad has just made the family move again, and Michael needs a friend. When a girl challenges their teacher in class, Michael thinks he might have found one, and a fellow atheist at that. Only this girl, Lucy, isn't just Catholic . . . she wants to be a priest. Lucy introduces Michael to other St. Clare's outcasts, and he officially joins Heretics Anonymous, where he can be an atheist, Lucy can be an outspoken feminist, Avi can be Jewish and gay, Max can wear whatever he wants, and Eden can practice paganism. Michael encourages the Heretics to go from secret society to rebels intent on exposing the school's hypocrisies one stunt at a time. But when Michael takes one mission too far--putting the other Heretics at risk--he must decide whether to fight for his own freedom or rely on faith, whatever that means, in God, his friends, or himself. ...Show more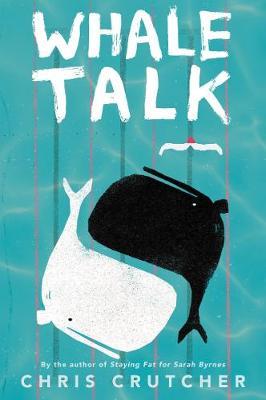 $20.00
NZD
Category: Children's Chapter Books
There's bad news and good news about the Cutter High School swim team. The bad news is that they don't have a pool. The good news is that only one of them can swim anyway. A group of misfits brought together by T. J. Jones (the J is redundant), the Cutter All Night Mermen struggle to find their places i n a school that has no place for them. T.J. is convinced that a varsity letter jacket-exclusive, revered, the symbol (as far as T.J. is concerned) of all that is screwed up at Cutter High-will also be an effective tool. He's right. He's also wrong. Still, it's always the quest that counts. And the bus on which the Mermen travel to swim meets soon becomes the space where they gradually allow themselves to talk, to fit, to grow. Together they'll fight for dignity in a world where tragedy and comedy dance side by side, where a moment's inattention can bring lifelong heartache, and where true acceptance is the only prescription for what ails us. ...Show more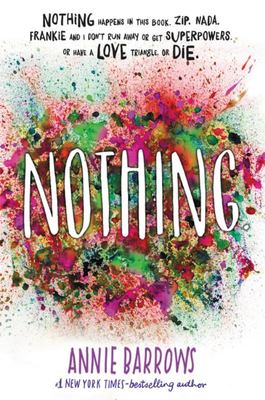 Nothing
by Annie Barrows
$20.00
NZD
Category: Children's Chapter Books
"Remarkable."--New York Times Book Review From Annie Barrows, the acclaimed #1 New York Times-bestselling coauthor of The Guernsey Literary and Potato Peel Pie Society and the author of the award-winning and bestselling Ivy + Bean books, this teen debut tells the story of Charlotte and Frankie, two hig h school students and best friends who don't have magical powers, fight aliens, crash their cars, get pierced, or discover they are royal. They just go to school. And live at home. With their parents. A great read for fans of Becky Albertalli, Louise Rennison, and Adi Alsaid. Nothing ever happens to Charlotte and Frankie. Their lives are nothing like the lives of the girls they read about in their YA novels. They don't have flowing red hair, and hot romantic encounters never happen--let alone meeting a true soul mate. They just go to high school and live at home with their parents, who are pretty normal, all things considered. But when Charlotte decides to write down everything that happens during their sophomore year--to prove that nothing happens and there is no plot or character development in real life--she's surprised to find that being fifteen isn't as boring as she thought. It's weird, heartbreaking, silly, and complicated. And maybe, just perfect. ...Show more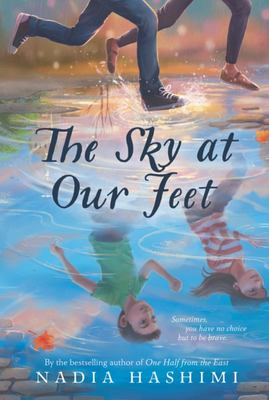 $17.00
NZD
Category: Children's Chapter Books
This #ownvoices novel by bestselling author Nadia Hashimi tells the affecting story of an Afghan-American boy who believes his mother has been deported. For fans of Inside Out and Back Again and Counting by 7s. Jason has just learned that his Afghan mother has been living illegally in the United States since his father was killed in Afghanistan. Although Jason was born in the US, it's hard to feel American now when he's terrified that his mother will be discovered--and that they will be separated. When he sees his mother being escorted from her workplace by two officers, Jason feels completely alone. He boards a train with the hope of finding his aunt in New York City, but as soon as he arrives in Penn Station, the bustling city makes him wonder if he's overestimated what he can do. After an accident lands him in the hospital, Jason finds an unlikely ally in a fellow patient. Max, a whip-smart girl who wants nothing more than to explore the world on her own terms, joins Jason in planning a daring escape out of the hospital and into the skyscraper jungle--even though they both know that no matter how big New York City is, they won't be able to run forever. ...Show more
$15.00
NZD
Category: Children's Chapter Books | Series: Warriors Series 6: A Vision of Shadows
Erin Hunter's #1 bestselling Warriors series continues in A Vision of Shadows #4: Darkest Night SkyClan has returned to its rightful place among the other four warrior Clans, hoping to find a new territory to call home. But not every cat is convinced that this is where SkyClan belongs--and the fate of all five warrior Clans remains uncertain. Full of epic adventure and thrilling intrigue, this fifth Warriors series is the perfect introduction for readers new to the Warriors world--while for dedicated fans, it's a long-awaited return to the era of Bramblestar's ThunderClan, after the events of Omen of the Stars. ...Show more
$15.00
NZD
Category: Children's Chapter Books | Series: Warriors Series 6: A Vision of Shadows
Hunter's #1 bestselling Warriors series continues with the third book in the Vision of Shadows arc. After the ShadowClan falls, a group of rogues and their cruel leader are ruling the pine forest, and the Clan's only hope is to find the lost SkyClan and fulfill the StarClan's prophecy.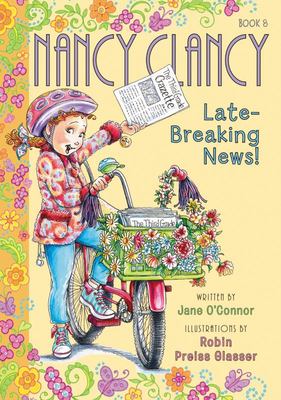 $10.00
NZD
Category: Children's Chapter Books | Series: Nancy Clancy
The "New York Times"-bestselling chapter-book series comes to an end withthis final installment. While working to be the star reporter of the "ThirdGrade Gazette, " Nancy learns that a good reporter knows when to keep thingsconfidential. Illustrations.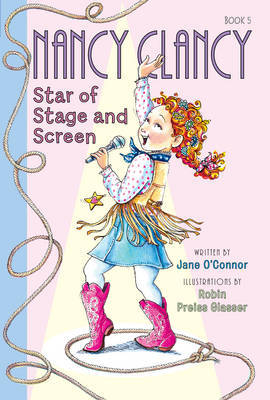 $10.00
NZD
Category: Children's Chapter Books | Series: Nancy Clancy
For young readers who grew up with the bestselling picture books, Nancy Clancy stars in her own chapter books Nancy Clancy is ready for her close-up in the fifth installment in the Nancy Clancy chapter book series by New York Times bestselling team Jane O'Connor and Robin Preiss Glasser It's Nancy's time to shine as she takes center stage in the school play There's no way Nancy will get stuck in the chorus again this year--she's been practicing guitar for months and her audition was superb. So when Nancy gets a callback, she's overwhelmed with joy But after Nancy's performance during the play is captured on video and gets posted on YouTube, it seems her stardom has gone viral. Will Nancy's humiliation get the best of her, or will she find a way to embrace her newfound fame? Fans will enjoy watching Nancy sparkle in the spotlight ...Show more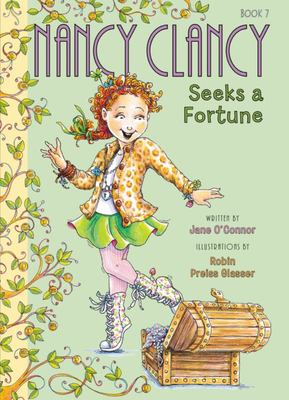 $13.00
NZD
Category: Children's Chapter Books | Series: Nancy Clancy
Nancy Clancy learns about starting a business in the seventh chapter book in the Nancy Clancy chapter book series by New York Times bestselling team Jane O'Connor and Robin Preiss Glasser At first, Nancy Clancy thinks how great it would be to be wealthy--that's elegant for rich. With the help of her be st friend, Bree, she sets out to make a fortune one way or another.But when things don't go as planned, Nancy learns something even more valuable--some of the best things in life are free. ...Show more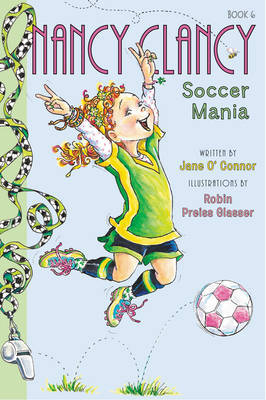 $10.00
NZD
Category: Children's Chapter Books | Series: Nancy Clancy
Nancy Clancy hits the soccer field in New York Times bestselling team Jane O'Connor and Robin Preiss Glasser's sixth Nancy Clancy chapter book. Normally, Nancy doesn't like dressing like everyone else. But wearing a soccer team uniform--well, that's different Nancy adores being on the Green Goblins. S he loves cheering for her teammates, sharing refreshments, and painting her fingernails bright green before every game. If only she wasn't cursed with slow legs All Nancy wants is to be mediocre--or maybe even a little better than average. Will she reach her goal? Written with plenty of humor and sports action, this story is perfect for kids like Nancy who aren't the stars of their teams. ...Show more