$18.50
NZD
Category: Classics for Children | Reading Level: Children's - Kindergarten, Age 5-6
Share in fifty years of magic... The classic story of Sophie and her extraordinary teatime guest has been loved by millions of children since it was first published fifty years ago. The Tiger has been coming to Tea for 50 glorious years! The doorbell rings just as Sophie and her mummy are sitting down t o tea. Who could it possibly be? What they certainly don't expect to see at the door is a big furry, stripy tiger! This inimitable picture book is perfect for reading aloud, or for small children to read to themselves time and again. First published in 1968 and never out of print, it has become a timeless classic enjoyed and beloved by generations of children. The magic begins at teatime! ...Show more
$20.00
NZD
Category: Children's Picture Books
Let's go down to the sea this summery Saturday morning, down the wiggly track, scattering shells and leaping logs! First the dogs chase the cat, next they chase a boy on a rattly bike - then the wild geese chase them . . .Margaret Mahy's witty story, exuberantly illustrated by Selina Young, will delight readers, young and old. ...Show more
$20.00
NZD
Category: Children's Picture Books
ITS BOOK WEEK! The time to dress up as your favourite character. Who goes too far? Who doesnt go far enough? And WHO will win first prize?! Find out in the wildest book week EVER!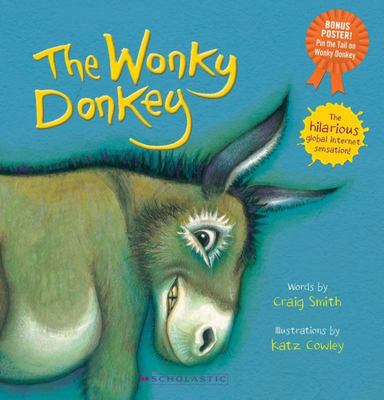 $20.00
NZD
Category: Children's Picture Books | Series: Wonky Donkey
Pin the tail on the fastest-selling donkey on three legs! A new edition of the viral internet sensation and runaway #1 global bestseller featuring the funny, cumulative song about the spunky, hanky-panky cranky stinky dinky lanky honky-tonky winky wonky donkey. This edition of the book comes with a BON US Pin the Tail on the Donkey poster and removable, re-usable stickers with a range of tails for even more fun and games. ...Show more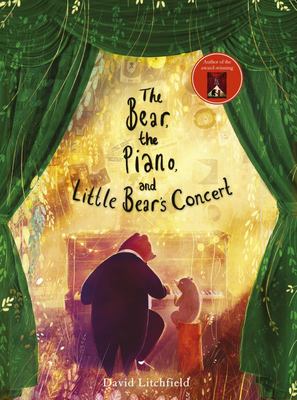 $28.00
NZD
Category: Children's Picture Books
You probably remember the story of the bear who found the piano in the woods and grew up to become a huge star. He played his music in front of millions of adoring fans and all of his wildest dreams came true. But now, the audiences are smaller, the pianos less grand, and the applause is dying away. So Bear decides to retire. Back in the woods, he is sad that his dream is over but he soon has something to distract him: Little Bear! When Little Bear stumbles upon his piano in the woods, she can't believe it when her father says that no one wants to hear his music anymore. So she comes up with a plan to prove him wrong. The final book in the award-winning, bestselling trilogy shows that while fame and fortune might be temporary, the best songs stay in your heart forever.   ...Show more
$19.00
NZD
Category: Children's Picture Books
The collie dog slipped silently through the starlit night. She could smell sheep in the valley, hundreds of them. She knew what she had to do, and she had to do it quickly and quietly. This is the tale of New Zealands most notorious sheep-stealer and his loyal working dog. More than 160 years ago, James Mackenzie and his black-and-white collie, Friday, secretly herded 1,000 stolen sheep through rugged, unmapped mountain passes. A statue of the pair stands today in the heart of Mackenzie Country in the South Island. ...Show more
$20.00
NZD
Category: Children's Picture Books
Search for clues hidden in the pictures and help Hound to solve the riddle in this delightful return to the world of Puffin the Architect.I'm Hound! And I'm a sleuth.I solve all types of cases.I sniff and snuff until my nosedetects the clues and traces.Missing jewels, stolen cars -I always solve the cri me.My latest case arrived by post.Ha ha - detecting time!This gorgeous, multi-layered and engaging whodunnit by an award-winning writer has a delightful surprise at the end. Readers will love studying each action-packed illustration, poring over the details of Hound's secret passages and map, spotting the adorable animals lurking in the pictures, and finding the caterpillar hidden on every page. ...Show more
$23.00
NZD
Category: Children's Picture Books
'Irrepressibly funny and delightfully charming' - Waterstones Wherever you're going, I'm going too. Whatever you're doing, I'm sticking with you. It's wonderful to have good friends to see you through the good times and the bad. But sometimes, friends can also be a bit . . . well . . . overbearing. A gorgeously warm, funny book about everything a friendship can be - for anyone who's ever had a friend.   ...Show more
$16.00
NZD
Category: Children's Picture Books
A brilliant and fun counting book from the creator of the bestselling Hairy Maclary, now available in durable board book format! In the Manglemunching Forest there's a Nickle Nackle tree, Growing Nickle Nackle berries that are red as red can be. And that's not all that's nestling on the twisty branches of this laden tree. Count up some fabulous Lynley Dodd creations, such as one Ballyhoo bird, kicking up a din and two squawking Scritchet birds with legs so twiggy thin, to nine friendly Natter birds, building nice new nests to ten fussy Fissick birds in yellow feathered vests. A wonderfully funny counting book to read aloud with babies and young children. Age 0+ ...Show more
$19.00
NZD
Category: Children's Picture Books | Series: Mog | Reading Level: From 2 To 5
The bestselling classic story 'Bother that cat!'Mog always seems to be in trouble. She forgets that she has a cat flap and she forgets that she has already eaten her supper. But, one night, Mog's forgetfulness comes in very handy...
$18.00
NZD
Category: Classics for Children | Series: Hairy Maclary and Friends | Reading Level: Children's - Kindergarten, Age 5-6
The classic story in a new, larger format. Hairy Maclary goes off for a walk with a few of his friends - and comes up against a nasty surprise in the shape of Scarface Claw! Read all the Hairy Maclary and Friends books by Lynley Dodd! Hairy Maclary's Bone; Hairy Maclary Scattercat; Hairy Maclary's Cat erwaul Caper; Hairy Maclary's Rumpus at the Vet; Slinky Malinki; Hairy Maclary's Showbusiness; Slinky Malinki, Open the Door; Sniff-Snuff-Snap!; Schnitzel Von Krumm Forget-Me-Not; Slinky Malinki Catflaps; Slinky Malinki's Christmas Crackers; Hairy Maclary's Hat Tricks; Scarface Claw; Schnitzel Von Krumm, Dog's Never Climb Tress; Hairy Maclary, Sit; Hairy Maclary and Zachary Quack; Magnet Fun with Hairy Maclary; Hairy Maclary, Shoo; Hairy Maclary and Friends Little Library; Slinky Malinki, Open the Door; Slinky Malinki Early Bird; Where is Hairy Maclary?; Sticker Fun with Hairy Maclary; My Cat Likes to Hide in Boxes. ...Show more