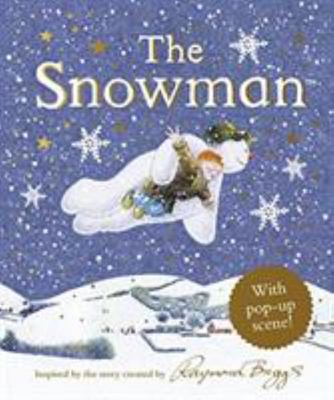 $23.00
NZD
Category: Children's Picture Books
One winter's night, a snowman comes to life and a magical adventure begins . . . This special edition includes a magical pop-up scene, with a story based on the beloved picture book by Raymond Briggs.  Christmas wouldn't be Christmas without Raymond Briggs's classic story, The Snowman. This brand-new ed ition features a magical pop-up scene, and artwork from the much-loved animated film.  With a story inspired by Raymond Briggs' classic picture book, this is a wintery gift edition sparkling with festive magic.  ...Show more
Bye Bye Baby
by Allan Ahlberg; Janet Ahlberg
$21.00
NZD
Category: Children's Picture Books
The story of a baby who is sad and sets off one day in search of a mummy. He meets a cat, a teddy, a clockwork hen and an uncle who all refuse to be his mummy but offer to help him in his search. They find a lady who has no baby and she agrees to be the baby's mummy. They all have tea together and uncle reads a story about a baby who had no daddy and this leads to another search until finally a daddy is found too! ...Show more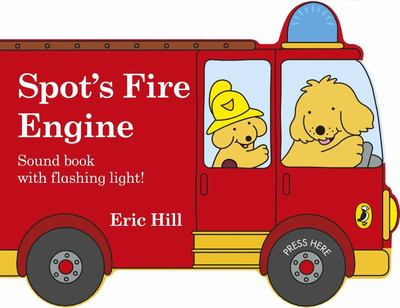 $21.00
NZD
Category: Children's Picture Books
A brilliant book and toy in one! Join Spot for a fun day out at the fire station. Then play with the fire-engine shaped book - press the button to bring it to life with sound and flashing light. Spot is fun first friend for new experiences, early learning and stories you can play with!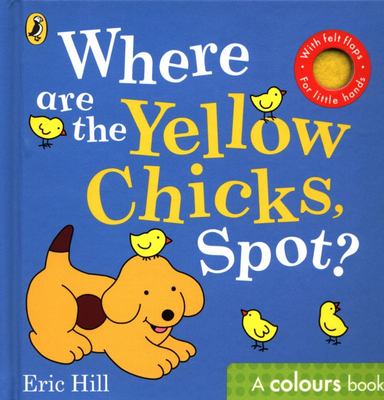 $18.00
NZD
Category: Children's Picture Books
Spot has lost his friend Little Chick! Peek behind the snuggly felt flaps to see where Little Chick is hiding. And learn about colours along the way. This is the perfect introduction to the wonderful world of Spot, and the sturdy felt flaps are ideal for developing fine motor skills. Enjoy the fun of discovering what's behind the flap read after read. ...Show more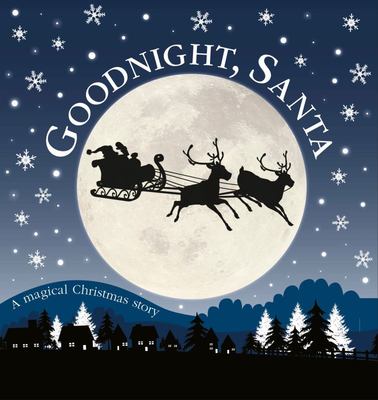 $24.00
NZD
Category: Children's Picture Books
Snuggle up and share this magical Christmas story about a little girl who dreams of meeting Santa on Christmas Eve. With Santa's sleigh flying across a glittering moon, it's the perfect Christmas gift book for babies, toddlers, and preschoolers. Featuring the most beautiful winter wonderland scenes of a moonlit Christmas Eve, sumptuous silhouettes, and a charming rhyming story, this fun to read bedtime board book captures the excitement of the night before Christmas. A little girl and her teddy go out in their snowy, moonlit garden, looking for Santa. Along the way, they meet playful fox cubs, Mrs Owl, and Mr Cool Cat, and wish them all goodnight. Soon the little girl learns that Santa only comes when you're fast asleep and tucked up in bed. Can she still find a way to wish him goodnight? Goodnight Santa is a delightful first story to share with very young children, and a wonderful Christmas picture book to treasure. Little ones will love the sparkly festive cover and the heart-warming Christmas story. ...Show more
$30.00
NZD
Category: Children's Picture Books | Reading Level: 7 Kids Picture Books
From Paul McCartney - an action-packed picture book adventure celebrating the fun grandparents and grandkids can get up to.See the compass needle spin - let the magic fun begin! Meet Grandude - a super-cool, intrepid-explorer grandfather with some amazing tricks up his sleeve...Grandude is a one-of-a-k ind adventurer! With his magic compass he whisks his four grandkids off on whirlwind adventures, taking them all around the globe. Join them as they ride flying fish, dodge stampedes, and escape avalanches! Brought to life with gloriously colourful illustrations from talented artist Kathryn Durst, it's the perfect bedtime story for little explorers. ...Show more
$21.00
NZD
Category: Children's Picture Books
The Very Hungry Caterpillar has sold over 50 million copies worldwide, in over 62 languages. In this brand new lift-the-flap story, it's The Very Hungry Caterpillar's birthday - join in the birthday fun and lift-the-flap to find a new creepy-crawlie party guest on every page. But where is The Very Hungr y Caterpillar hiding...? With its big chunky flaps, ideal for little hands, this is a fun, interactive way to join in the birthday celebrations for The Very Hungry Caterpillar. 2019 marks the 50th birthday of Eric Carle's beloved classic. ...Show more
$24.00
NZD
Category: Children's Picture Books | Series: Peter Rabbit Baby Bks.
What can you see Peter? Join Peter Rabbit as he finds his friends hiding in the garden, searches for who is making the different noises at the pond and spots his sisters in the burrow. With lots of easy to lift flaps, charming illustrations and simple text, this Peter Rabbit story is the perfect way to introduce colours, numbers and opposites to very young readers. ...Show more
$18.00
NZD
Category: Children's Picture Books
There's a costume party at the library Spot wants to dress up as his favorite character. Can you find Spot now that he's in costume?   Join Spot and all his friends as they read books in the library and think about their favorite books and characters. With all the humor that made Where's Spot? a child ren's classic, the engaging lift-the-flap format, and a lovely celebration of reading and books, this is sure to be another favorite Spot adventure.   ...Show more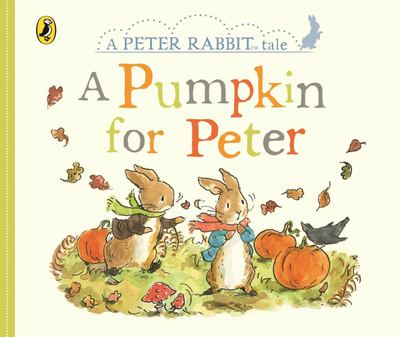 $16.00
NZD
Category: Children's Picture Books | Series: Peter Rabbit Baby Bks.
It's a wild, autumnal afternoon and the Rabbit family are on their way to collect a pumpkin. Cotton-tail, Flopsy and Mopsy might be scared of the stormy trees, and the sound of owls, and the snap of a twig, but Peter is definitely not scared. Not even a litle bit. This charming Halloween tale has a re assuring message about facing fears of the dark. Eleanor Taylor's humorous illustrations of Beatrix Potter's well-loved characters mirror young children's early experiences. ...Show more
$18.00
NZD
Category: Children's Picture Books
An illustrated lift-the-flap baby book that reveals an entire animal alphabet. E is for elephant, L is for lion, Q is for... you'll have to lift the flap and see! Children and adults will delight in this magical menagerie of animals from all around the world, whilst developing a child's vocabulary and language skills. Renowned author and artist Jonny Lambertbrings the animal kingdom to life with his charming and expressive illustrations, making Jonny Lambert's Animal ABCthe perfect book for adults and children to share. With little snippets of information revealing where some of the animals originate and surprises under every flap to discover together, both grown ups and little ones will be captivated. A superb early-learning book to treasure and love. ...Show more

Jonny Lambert's Animal 123
by Jonny Lambert; Dorling Kindersley Publishing Staff
$18.00
NZD
Category: Children's Picture Books
An illustrated lift-the-flap baby book that helps kindergardeners learn to count. 1 chameleon, 2 hippos, and 10... you'll have to lift the flap and see! Children and adults will delight in this magical menagerie of animals from all around the world. Renowned author and artist Jonny Lambert brings the animal kingdom to life with his charming and expressive illustrations, making this children's 123 book perfect for adults and children to share. With little snippets of information revealing where some of the animals originate and surprises under every flap to discover together, both grown ups and little ones will be captivated. A superb early-learning book to treasure and love. ...Show more