$18.00
NZD
Category: Classics for Children | Series: Beatrix Potter Originals | Reading Level: Children's - Kindergarten, Age 5-6
Beatrix Potter's classic tale of mischievous little Peter Rabbit is produced in a lovely new board book format. The text and illustrations of the classic Tale of Peter Rabbit, loved by children around the world for generations, appear in full. This new format is perfect for a bedtime story, just right f or little hands to hold and the board pages will withstand even the toughest toddlers. ...Show more
$18.50
NZD
Category: Classics for Children | Reading Level: Children's - Kindergarten, Age 5-6
Share in fifty years of magic... The classic story of Sophie and her extraordinary teatime guest has been loved by millions of children since it was first published fifty years ago. The Tiger has been coming to Tea for 50 glorious years! The doorbell rings just as Sophie and her mummy are sitting down t o tea. Who could it possibly be? What they certainly don't expect to see at the door is a big furry, stripy tiger! This inimitable picture book is perfect for reading aloud, or for small children to read to themselves time and again. First published in 1968 and never out of print, it has become a timeless classic enjoyed and beloved by generations of children. The magic begins at teatime! ...Show more
$18.00
NZD
Category: Classics for Children | Series: Hairy Maclary and Friends | Reading Level: Children's - Kindergarten, Age 5-6
The classic story in a new, larger format. Hairy Maclary goes off for a walk with a few of his friends - and comes up against a nasty surprise in the shape of Scarface Claw! Read all the Hairy Maclary and Friends books by Lynley Dodd! Hairy Maclary's Bone; Hairy Maclary Scattercat; Hairy Maclary's Cat erwaul Caper; Hairy Maclary's Rumpus at the Vet; Slinky Malinki; Hairy Maclary's Showbusiness; Slinky Malinki, Open the Door; Sniff-Snuff-Snap!; Schnitzel Von Krumm Forget-Me-Not; Slinky Malinki Catflaps; Slinky Malinki's Christmas Crackers; Hairy Maclary's Hat Tricks; Scarface Claw; Schnitzel Von Krumm, Dog's Never Climb Tress; Hairy Maclary, Sit; Hairy Maclary and Zachary Quack; Magnet Fun with Hairy Maclary; Hairy Maclary, Shoo; Hairy Maclary and Friends Little Library; Slinky Malinki, Open the Door; Slinky Malinki Early Bird; Where is Hairy Maclary?; Sticker Fun with Hairy Maclary; My Cat Likes to Hide in Boxes. ...Show more
$15.00
NZD
Category: Classics for Children
New edition of a classic tale from one of the 20th century's bestselling children's authors.
$19.00
NZD
Category: Children's Picture Books | Series: The Gruffalo | Reading Level: Children's - Kindergarten, Age 5-6
Explore the deep, dark wood with this wonderful interactive sound book version of the bestselling modern classic, The Gruffalo. A mouse took a stroll through the deep, dark wood.A fox saw the mouse and the mouse looked good. Walk further into the deep dark wood, and discover what happens when a quick-wi tted mouse comes face to face with an owl, a snake, and a hungry Gruffalo!Stomp, slither, and scamper your way through the deep dark wood with this wonderful play-along version of the original story. Julia Donaldson and Axel Scheffler's The Gruffalo is an undisputed modern classic and has become a bestselling phenomenon across the world. This award-winning rhyming story of a mouse and a monster has found its way into the hearts and bedtimes of an entire generation of children and will undoubtedly continue to enchant children for years and years to come. ...Show more
$30.00
NZD
Category: Children's Picture Books
A beautiful hardcover edition to celebrate the 30th anniversary of Alison Lester's much-loved classic picture book. Imagine offers a fascinating look into the natural world, and has delighted children and parents over many years.
$20.00
NZD
Category: Classics for Children | Series: Milly-Molly-Mandy
Milly-Molly-Mandy lives in a tiny village in the heart of the countryside, where life is full of everyday adventures! Join the little girl in the candy-striped dress as she goes blackberry picking, gets ready to throw a party and going to her village fête - whatever Milly-Molly-Mandy and her friends are up to, you're sure to have fun when they're around.Milly-Molly-Mandy Stories contains thirteen short stories that are wonderful to read aloud and are the perfect way to introduce younger readers to the enduringly popular heroine, not forgetting her friends little-friend-Susan and Billy Blunt!This first book in Joyce Lankester Brisley's Milly-Molly-Mandy series, which have charmed generations of children since their first publication in 1928, brings the characters to life with the author's original line drawings. ...Show more
$18.00
NZD
Category: Children's Picture Books
"I wrote to the zoo to send me a pet . . ." Rod Campbell's classic lift-the-flap book Dear Zoo is a firm favourite with toddlers and parents alike. This interactive pop-up edition retains all the charm of the original story and is packed full of exciting surprises. Young children will love lifting the flaps to discover the animals the zoo has sent - a very tall giraffe, a fierce lion and even a very jumpy frog. Will the zoo ever manage to send the perfect pet? With bright, bold artwork, a catchy refrain and a whole host of favourite animals, The Pop-Up Dear Zoo is a must for every child's bookshelf. ...Show more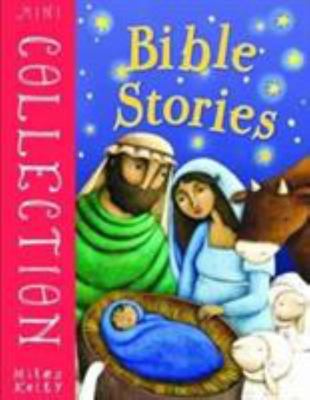 $20.00
NZD
Category: Classics for Children
This collection of stories from the Old and New Testaments has been produced in a small, child-friendly format, perfect for children to carry around with them to dip in and out of whenever they please. Attractively illustrated throughout this is a great introduction to the Bible, and neatly presented in its own slipcase. ...Show more
$23.00
NZD
Category: Classics for Children | Series: Pippi Longstocking | Reading Level: Children's - Grade 3-4, Age 8-9
Pippi Longstocking is nine years old. She has just moved into Villa Villekulla where she lives all by herself with a horse, a monkey, and a big suitcase full of gold coins. The grown-ups in the village try to make Pippi behave in ways that they think a little girl should, but Pippi has other plans! She would much rather spend her days arranging wild, exciting adventures to enjoy with her neighbours, Tommy and Annika, or entertaining everyone she meets with her outrageous stories. Pippi thinks nothing of wrestling a circus strongman, dancing a polka with burglars, or tugging a bull's tail. Generations of children have fallen in love with Pippi Longstocking. Just like Tommy and Annika, readers are instantly charmed by her warmth and sense of fun. Astrid Lindgren's children's classic first appeared in 1945. Astrid once commented, 'I write to amuse the child within me, and can only hope that other children may have some fun that way, too.' When she was growing up, Lauren Child loved Astrid Lindgren's books. She remembers: 'I discovered Pippi when I was about eight years old and found her completely inspiring.' Known and loved as the creator of some equally feisty little girls - notably Clarice Bean and Lola - Lauren has brought her own inimitable style to this beautifully-illustrated edition of Pippi Longstocking. ...Show more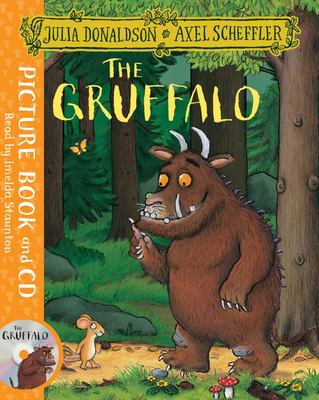 $23.00
NZD
Category: Children's Picture Books | Series: Gruffalo
A beautifully designed book and CD edition of the classic children's picture bookA special book and CD edition of the bestselling The Gruffalo. "A mouse took a stroll through the deep dark wood. A fox saw the mouse and the mouse looked good." Walk further into the deep dark wood, and discover what hap pens when a quick-witted mouse comes face to face with an owl, a snake . . . and a hungry Gruffalo! Julia Donaldson and Axel Scheffler's The Gruffalo is an undisputed modern classic and has become a best-selling phenomenon across the world with over 13.5 million copies sold. This award-winning rhyming story of a mouse and a monster has found its way into the hearts and bedtimes of an entire generation of children and will undoubtedly continue to enchant children for years and years to come. No home should be without The Gruffalo! The Gruffalo Book and CD Pack features the classic story with a stunning redesigned cover and finish, and a story CD read aloud by actress Imelda Staunton, making it a must-have addition to the bookshelves of all Donaldson and Scheffler fans - big and small! Other available book and CD packs with redesigned covers are The Gruffalo's Child, Room on the Broom, The Snail and the Whale, The Smartest Giant in Town, Monkey Puzzle, Charlie Cook's Favourite Book, and A Squash and a Squeeze. ...Show more