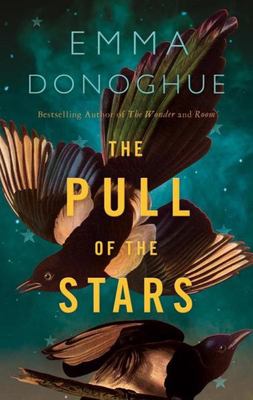 $35.00
NZD
Category: Historical Fiction
From the international bestselling author of Room. In an Ireland doubly ravaged by war and disease, Nurse Julia Power works at an understaffed hospital in the city centre, where expectant mothers who have come down with an unfamiliar Flu are quarantined together. Into Julia's regimented world step two o utsiders: Doctor Kathleen Lynn, on the run from the police, and a young volunteer helper, Bridie Sweeney. In the darkness and intensity of this tiny ward, over three days, these women change each other's lives in unexpected ways. They lose patients to this baffling pandemic, but they also shepherd new life into a fearful world. With tireless tenderness and humanity, carers and mothers alike somehow do their impossible work.   ...Show more
$50.00
NZD
Category: Historical Fiction | Series: The Wolf Hall Trilogy | Reading Level: very good
The long-awaited sequel to Wolf Hall and Bring Up The Bodies; the stunning conclusion to Hilary Mantel's Man Booker Prize-winning Thomas Cromwell trilogy. 'If you cannot speak truth at a beheading, when can you speak it?'. England, May 1536. Anne Boleyn is dead, decapitated in the space of a heartbeat by a hired French executioner. As her remains are bundled into oblivion, Thomas Cromwell breakfasts with the victors. The blacksmith's son from Putney emerges from the spring's bloodbath to continue his climb to power and wealth, while his formidable master, Henry VIII, settles to short-lived happiness with his third queen, before Jane dies giving birth to the male heir he most craves. Cromwell is a man with only his wits to rely on; he has no great family to back him, no private army. Despite rebellion at home, traitors plotting abroad and the threat of invasion testing Henry's regime to breaking point, Cromwell's robust imagination sees a new country in the mirror of the future. But can a nation, or a person, shed the past like a skin? Do the dead continually unbury themselves? What will you do, the Spanish ambassador asks Cromwell, when the king turns on you, as sooner or later he turns on everyone close to him? With The Mirror & the Light, Hilary Mantel brings to a triumphant close the trilogy she began with Wolf Hall and Bring Up The Bodies. She traces the final years of Thomas Cromwell, the boy from nowhere who climbs to the heights of power, offering a defining portrait of predator and prey, of a ferocious contest between present and past, between royal will and a common man's vision: of a modern nation making itself through conflict, passion and courage.     ...Show more
$50.00
NZD
Category: Historical Fiction
From the #1 New York Times bestselling author, a thrilling and addictive new novel--a prequel to The Pillars of the Earth--set in England at the dawn of a new era: the Middle Ages It is 997 CE, the end of the Dark Ages. England is facing attacks from the Welsh in the west and the Vikings in the east. T hose in power bend justice according to their will, regardless of ordinary people and often in conflict with the king. Without a clear rule of law, chaos reigns. In these turbulent times, three characters find their lives intertwined. A young boatbuilder's life is turned upside down when the only home he's ever known is raided by Vikings, forcing him and his family to move and start their lives anew in a small hamlet where he does not fit in. . . . A Norman noblewoman marries for love, following her husband across the sea to a new land, but the customs of her husband's homeland are shockingly different, and as she begins to realize that everyone around her is engaged in a constant, brutal battle for power, it becomes clear that a single misstep could be catastrophic. . . . A monk dreams of transforming his humble abbey into a center of learning that will be admired throughout Europe. And each in turn comes into dangerous conflict with a clever and ruthless bishop who will do anything to increase his wealth and power. Thirty years ago, Ken Follett published his most popular novel, The Pillars of the Earth. Now, Follett's masterful new prequel The Evening and the Morning takes us on an epic journey into a historical past rich with ambition and rivalry, death and birth, love and hate, that will end where The Pillars of the Earth begins.   ...Show more
$48.00
NZD
Category: Historical Fiction
Do not believe too quickly... What if Elizabeth Macarthur - wife of the notorious John Macarthur, wool baron in early Sydney - had written a shockingly frank secret memoir? In her introduction Kate Grenville tells, tongue firmly in cheek, of discovering a long-hidden box containing that memoir. What fo llows is a playful dance of possibilities between the real and the invented. Grenville's Elizabeth Macarthur is a passionate woman managing her complicated life-marriage to a ruthless bully, the impulses of her own heart, the search for power in a society that gave her none-with spirit, cunning and sly wit. Her memoir reveals the dark underbelly of the polite world of Jane Austen. It explodes the stereotype of the women of the past- devoted and docile, accepting of their narrow choices. That was their public face-here's what one of them really thought. At the heart of this book is one of the most toxic issues of our times- the seductive appeal of false stories. Beneath the surface of Elizabeth Macarthur's life and the violent colonial world she navigated are secrets and lies with the dangerous power to shape reality. A Room Made of Leaves is the internationally acclaimed author Kate Grenville's first novel in almost a decade. It is historical fiction turned inside out, a stunning sleight of hand that gives the past the piercing immediacy of the present.   ...Show more
$37.00
NZD
Category: Historical Fiction | Series: The\Restless Years Ser.
Bestselling author Deborah Challinor returns with a spellbinding novel about a woman living in Sydney's notorious King's Cross in 1964. Polly Manaia is living in Sydney's notorious Kings Cross, working as an exotic dancer. She's desperate to bring her young daughter to live with her, but beneath her br ash confidence lie dark secrets which threaten to drag her under. Gina is excited to live with her mum again. She's mature for an eleven-year-old, but can this young girl cope with Polly's demons? Rhoda and Star, transgender performers and Polly's flatmates, bring stability to Polly and Gina's lives. Yet this unlikely little family will find themselves threatened in more ways than one. The Jacaranda House is a fascinating portrayal of a shifting society and a beautiful portrait of motherhood and identity.   ...Show more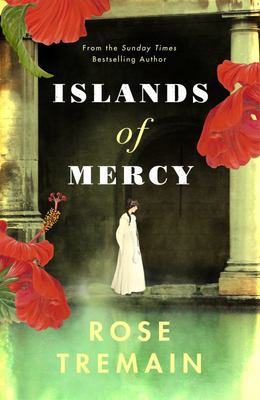 $37.00
NZD
Category: Historical Fiction
She was 'The Angel of the Baths', the one woman whose touch everybody yearned for. Yet she would do more. She was certain of that. In the city of Bath, in the year 1865, an extraordinary young woman renowned for her nursing skills is convinced that some other destiny will one day show itself to her. Bu t when she finds herself torn between a dangerous affair with a female lover and the promise of a conventional marriage to an apparently respectable doctor, her desires begin to lead her towards a future she had never imagined. Meanwhile, on the wild island of Borneo, an eccentric British 'rajah', Sir Ralph Savage, overflowing with philanthropy but compromised by his passions, sees his schemes relentlessly undermined by his own fragility, by man's innate greed and by the invasive power of the forest itself. Jane's quest for an altered life and Sir Ralph's endeavours become locked together as the story journeys across the globe - from the confines of an English tearoom to the rainforests of a tropical island via the slums of Dublin and the transgressive fancy-dress boutiques of Paris. Islands of Mercy is a novel that ignites the senses, and is a bold exploration of the human urge to seek places of sanctuary in a pitiless world. ...Show more
$25.00
NZD
Category: Historical Fiction
1947. In the chaotic aftermath of World War II, American college girl Charlie St. Clair is pregnant, unmarried, and on the verge of being thrown out of her very proper family. She's also nursing a desperate hope that her beloved cousin Rose, who disappeared in Nazi-occupied France during the war, might still be alive. So when Charlie's parents banish her to Europe to have her "little problem" taken care of, Charlie breaks free and heads to London, determined to find out what happened to the cousin she loves like a sister. 1915. A year into the Great War, Eve Gardiner burns to join the fight against the Germans and unexpectedly gets her chance when she's recruited to work as a spy. Sent into enemy-occupied France, she's trained by the mesmerizing Lili, code name Alice, the "queen of spies," who manages a vast network of secret agents right under the enemy's nose. Thirty years later, haunted by the betrayal that ultimately tore apart the Alice Network, Eve spends her days drunk and secluded in her crumbling London house. That is until a young American barges in uttering a name Eve hasn't heard in decades, and launches them both on a mission to find the truth . . . no matter where it leads. ...Show more
$35.00
NZD
Category: Historical Fiction
In the first year of the doomed German invasion of Russia in WWII, a German military doctor, Paul Bauer, is assigned to establish a field hospital at Yasnaya Polyana - the former grand estate of Count Leo Tolstoy, the author of the classic War and Peace. There he encounters a hostile aristocratic Russia n woman, Katerina Trusbetzkaya, a writer who has been left in charge of the estate. But even as a tentative friendship develops between them, Bauer's hostile and arrogant commanding officer, Julius Metz, starts becoming steadily more preoccupied and unhinged as the war turns against the Germans. Over the course of six weeks, in the terrible winter of 1941, everything starts to unravel ... From the critically acclaimed and award-winning author, Steven Conte, The Tolstoy Estate is ambitious, accomplished and astonishingly good: an engrossing, intense and compelling exploration of the horror and brutality of conflict, and the moral, emotional, physical and intellectual limits that people reach in war time. It is also a poignant, bittersweet love story - and, most movingly, a novel that explores the notion that literature can still be a potent force for good in our world. ...Show more
$37.00
NZD
Category: Historical Fiction
In the late 1800s, rather than run the risk of his under-achieving sons tarnishing his reputation at home, Charles Dickens sent two of them to Australia. The tenth child of Charles Dickens, Edward Bulwer Lytton Dickens, known as Plorn, had consistently proved unable 'to apply himself ' to school or lif e. So aged sixteen, he is sent, as his brother Alfred was before him, to Australia. Plorn arrives in Melbourne in late 1868 carrying a terrible secret. He has never read a word of his father's work. He is sent out to a 2000-square-mile station in remotest New South Wales to learn to become a man, and a gentleman stockman, from the most diverse and toughest of companions. In the outback he becomes enmeshed with Paakantji, colonists, colonial-born, ex-convicts, ex-soldiers, and very few women. Plorn, unexpectedly, encounters the same veneration of his father and familiarity with Dickens' work in Australia as was rampant in England. Against this backdrop, and featuring cricket tournaments, horse-racing, bushrangers, sheep droving, shifty stock and station agents, frontier wars and first encounters with Australian women, Plorn meets extraordinary people and enjoys wonderful adventures as he works to prove himself. This is Tom Keneally in his most familiar terrain. Taking historical figures and events and reimagining them with verve, compassion and humour. It is a triumph. ...Show more
$25.00
NZD
Category: Historical Fiction | Series: Wolf Hall Ser. | Reading Level: very good
Winner of the Man Booker Prize 2012, the 2012 Costa Book of the Year and shortlisted for the 2013 Women's Prize for Fiction. With this historic win for 'Bring Up the Bodies', Hilary Mantel becomes the first British author and the first woman to be awarded two Man Booker Prizes (her first was for 'Wolf H all' in 2009). By 1535 Thomas Cromwell is Chief Minister to Henry VIII, his fortunes having risen with those of Anne Boleyn, the king's new wife. But Anne has failed to give the king an heir, and Cromwell watches as Henry falls for plain Jane Seymour. Cromwell must find a solution that will satisfy Henry, safeguard the nation and secure his own career. But neither minister nor king will emerge unscathed from the bloody theatre of Anne's final days. An astounding literary accomplishment, 'Bring Up the Bodies' is the story of this most terrifying moment of history, by one of our greatest living novelists. ...Show more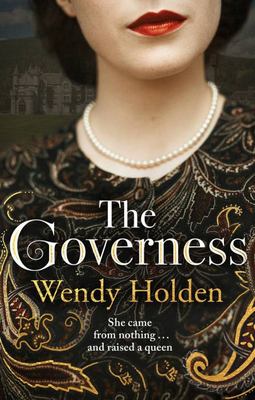 $33.00
NZD
Category: Historical Fiction
As the royal governess, Marion Crawford played a major role in shaping the childhood and subsequent world-view of Queen Elizabeth II, but her story is largely unknown and has never been explored in much depth. The Governess brings 'Crawfie' to life.  
$28.00
NZD
Category: Historical Fiction
I tattooed a number on her arm. She tattooed her name on my heart. In 1942, Lale Sokolov arrived in Auschwitz-Birkenau. He was given the job of tattooing the prisoners marked for survival - scratching numbers into his fellow victims' arms in indelible ink to create what would become one of the most po tent symbols of the Holocaust. Waiting in line to be tattooed, terrified and shaking, was a young girl. For Lale - a dandy, a jack-the-lad, a bit of a chancer - it was love at first sight. And he was determined not only to survive himself, but to ensure this woman, Gita, did too. So begins one of the most life-affirming, courageous, unforgettable and human stories of the Holocaust: the love story of the tattooist of Auschwitz. This edition is edited and updated for younger readers, and also contains extra materials, including classroom discussion points, additional photos, maps and documents and other educational resources. ...Show more