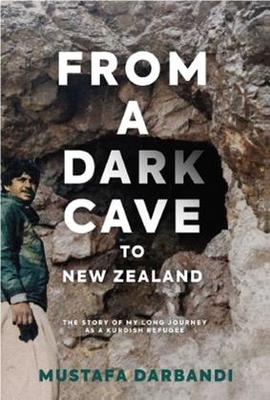 $30.00
NZD
Category: New Zealand Biography
Hiding in a tiny dark cave in the border triangle between Iraq, Iran and Turkey, Mustafa Darbandi is facing his fear that he may not survive. On the run because of his membership of a banned Kurdish freedom movement, he has begun an extraordinary journey. It will take him from Iraq to Turkey to Iran to Pakistan to Afghanistan and finally to New Zealand. Along the way he will be threatened by security forces, mercenaries, police, helicopters, landmines, wild wolves and even UNHCR indifference. After several years in exile he finally arrives in his new home. "In my desperation the idea crept into my mind that death was death whether I got killed or starved to death. Perhaps putting an end to my life would be preferable to being captured by mercenaries or eaten alive by wild animals..." "When I set foot on New Zealand soil, I felt born again. After I'd been uprooted from my town and village in Kurdistan, New Zealand became the bedrock of my security, offering me an opportunity to become who I am". ...Show more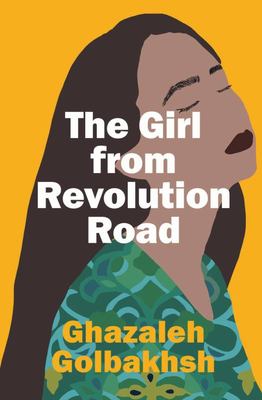 $37.00
NZD
Category: New Zealand Biography
A young first-generation Iranian immigrant in New Zealand speaks powerfully of displacement, being different and living between two worlds. Based on Ghazaleh Golbakhsh's experience as an Iranian immigrant growing up in New Zealand, these essays range from a childhood in war-torn Iran, including the trau ma of a night spent in prison as a six-year-old, to learning English so she could make friends, to dating in the days of Corona. This is about growing up as a young woman torn between her immigrant roots and her desire to be like everyone else.   The humour is sometimes offset with the more sombre reminder of the racism that has always existed in this country, from misguided quips to more serious stories of harassment. The impact of recent world events shows that, more than ever, marginalised voices are needed in our cultural discourse. ...Show more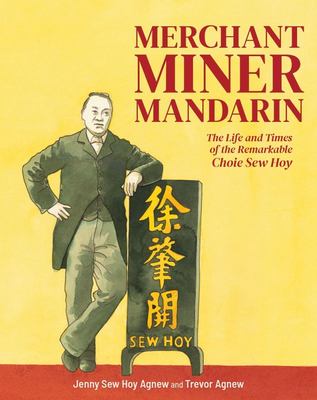 $50.00
NZD
Category: New Zealand Biography
In 1869, a businessman from China's Guangdong Province first set foot on New Zealand soil at Port Chalmers. It was the beginning of an illustrious career that would change the shape of commerce and industry in Otago and Southland. 'Merchant, Miner, Mandarin' depicts the fascinating life of Choie Sew Hoy - from his early days in China before emigrating to Australia and then New Zealand, to his death in 1901 as one of Dunedin's most prominent entrepreneurs. The store Choie Sew Hoy established in Dunedin's Stafford Street was a huge success, while his revolutionary gold-dredging technology improved the fortunes of the gold-mining industry in Otago and Southland. He backed dredging, quartz crushing and hydraulic sluicing ventures in the goldfields of Ophir, Macetown, Skippers, Nokomai and the Shotover. Sharp as a razor, Sew Hoy was a visionary, able to spot opportunities no one else could, whether sending vast amounts of unwanted scrap metal from New Zealand back to China, or joining famous Taranaki businessman Chew Chong's fungus export trade. Sew Hoy was also a local character, always elegantly dressed and with legendary success in horse racing. His self-assurance and charm gained him entry to the Chamber of Commerce, the Jockey Club, the Masons and even the Caledonian Society. A benefactor to many social causes, he supported hospitals and benevolent associations to help his fellow Chinese immigrants. When the success of the Chinese in New Zealand aroused hostility, he fought the prevalent racism and unfair government legislation of the day. A man of two worlds, Choie Sew Hoy was a success in both. Richly illustrated and deeply researched, 'Merchant, Miner, Mandarin' is both the compelling biography of one of the most distinguished figures of New Zealand business and an intriguing account of late 19th-century society, industry and race relations. ...Show more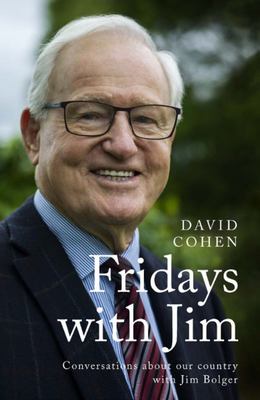 $45.00
NZD
Category: New Zealand Biography
A FORMER NEW ZEALAND PRIME MINISTER CANDIDLY REVIEWS HIS LIFE AND THE STATE OF THE NATION. A self-taught son of Irish immigrants, devout Catholic, rough-hewn King Country farmer and farming lobbyist, Jim Bolger entered New Zealand political life in the 1970s. He was a flinty Minister of Labour under Rob ert Muldoon and Prime Minister from 1990 to 1997. As ambassador to Washington, he helped create warmer relations with the United States. In recent years, he has chaired boards, served as the chancellor of the University of Waikato and marked more than a half-century of marriage to Joan, with whom he has nine children. Never given to orthodoxies, yet staunchly National in his politics, in his stillenergetic eighties he remains an impressively brisk progressive thinker. For six months he regularly sat down on Fridays with the writer David Cohen to reflect on his life and times, our nation and world. Fridays with Jim reveals a quintessential man of the old New Zealand who is fully in synch with the new New Zealand, and with plenty of ideas about where its all heading. ...Show more
$20.00
NZD
Category: New Zealand Biography
'I Know This to Be True' is a global five-year project founded on original interviews to inspire a new generation of leaders. Truth, wisdom, inspiration and what really matters for the most inspiring leaders of our time. Politician, feminist and champion for social equality, Jacinda Ardern epitomizes th e modern leader. In this warm and candid interview, the fortieth Prime Minister of New Zealand discusses her childhood growing up in rural Aotearoa New Zealand, her journey into politics, and the lessons she has learned along the way. From her thoughts on climate change and women's rights, to the horrific Christchurch mosque attacks, she reflects on the matters and moments that have impacted her most. With sincerity and insight, she highlights the importance of kindness, compassion and inclusivity, while stressing the need for authenticity in a fast-paced and highly digitized world. At once inspiring and uplifting, her words are a compelling reminder of our shared humanity and a call to action to young leaders and activists around the world. ...Show more
$37.00
NZD
Category: Current Affairs and Politics
A candid and revealing memoir from one of politics' great survivors - National MP, and leader of the opposition, Judith Collins.
$40.00
NZD
Category: New Zealand Biography
Dr Cynric Temple-Camp's suspense-filled, often Gothic story-telling ability captivated readers in his debut book, The Cause of Death. In the Quick and the Dead, New Zealand's self-confessed aficionado of death is back with more mysterious illnesses, gruesome murders, baffling crimes, and the other curio us, scarcely believable ways people meet their demise.The Quick and the Dead is also a book about life and the margins of survival - why some people live and others don't when faced with a seemingly similar peril. How much does luck, fate and chance play its part? What is the difference between life and death? What separates the quick and the dead? ...Show more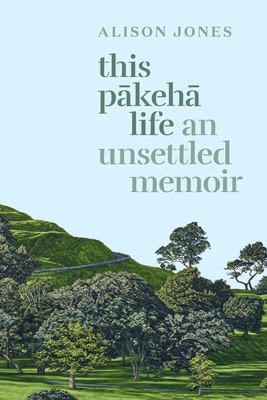 $40.00
NZD
Category: New Zealand Biography
This book is about my making sense here, of my becoming and being Pakeha. Every Pakeha becomes a Pakeha in their own way, finding her or his own meaning for that Maori word. This is the story of what it means to me. I have written this book for Pakeha - and other New Zealanders - curious about their sen se of identity and about the ambivalences we Pakeha often experience in our relationships with Maori. A timely and perceptive memoir from award-winning author and academic Alison Jones. As questions of identity come to the fore once more in New Zealand, this frank and humane account of a life spent traversing Pakeha and Maori worlds offers important insights into our shared life on these islands.       Author Biography: Alison Jones is an educational researcher and a Professor in Te Puna Wananga, the School of Maori and Indigenous Education at the University of Auckland. Her first book with Kuni Kaa Jenkins, He Korero: Words Between Us - First Maori-Pakeha Conversations on Paper (Huia, 2011), won the Nga Kupu Ora Maori Book Awards, the PANZ Book Design Award, and the Best Book in Higher Education Publishing (Copyright Licensing New Zealand) in 2012. Tuai: A Traveller in Two Worlds, co-authored with Kuni Kaa Jenkins, won best illustrated nonfiction book at the 2018 Ockham New Zealand Book Awards. ...Show more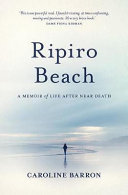 $35.00
NZD
Category: New Zealand Biography
Does DNA write our destinies? Or do the hands that nurture triumph over nature? What is it that determines who we really are? Caroline Barron's father never found his birth mother. After he dies suddenly on her twentieth birthday, Caroline develops an insidious fear of her own untimely death. When she n early bleeds out on an operating table during childbirth, it almost seems her greatest fear is justified. Emerging from the experience a changed woman, Caroline spends the next six years poring over her family history in an attempt to make sense of her inexplicable rage. The family secrets she unearths threaten to destabilise her identity and carefully built life, eventually leading her to Northland's rugged Ripiro Beach, where past and present dramatically collide. Ripiro Beach is a beautifully written, relentlessly honest memoir about one woman's determination to gather the threads of a life that has come undone. ...Show more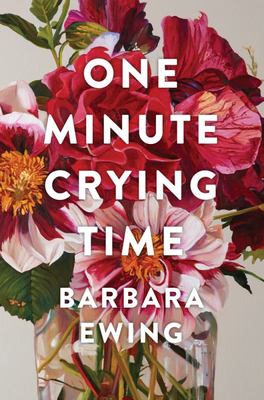 $40.00
NZD
Category: New Zealand Biography
This vivid memoir by well-known New Zealand actor and novelist Barbara Ewing covers her tumultuous childhood, adolescence and young-adulthood in Wellington and Auckland in the 1950s and early 1960s - a very different time - and ends in 1962, when she boards a ship for London, to study at the Royal Acade my of Dramatic Art. It draws heavily on the diaries she kept from the age of twelve, which lead her to some surprising conclusions about memory and truth. Ewing struggled with what would now be diagnosed as anxiety; she had a difficult relationship with her brilliant but frustrated and angry mother; and her decision to somehow learn te reo Maori drew her into a world to which few Pakeha had access. A love affair with a young Maori man destined for greatness was complicated by society's unease about such relationships, and changed them both. Evocative, candid, brave, bright and darting, this entrancing book takes us to a long-ago New Zealand and to enduring truths about love. ...Show more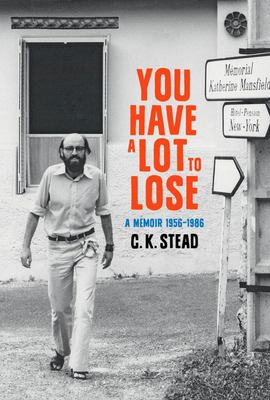 $50.00
NZD
Category: New Zealand Biography | Series: C. K. Stead Memoirs Ser.
New Zealand's most extraordinary literary everyman - poet, novelist, critic, activist - C. K. Stead told the story of his first twenty-three years in South-West of Eden. In this second volume of his memoirs, Stead takes us from the moment he left New Zealand for a job in rural Australia, through study a broad, writing and a university career, until he left the University of Auckland to write full time aged fifty-three. It is a tumultuous tale of literary friends and foes (Curnow and Baxter, A. S. Byatt and Barry Humphries and many more) and of navigating a personal and political life through the social change of the 1960s and 70s. And, at its heart, it is an account of a remarkable life among books - of writing and reading, critics and authors, students and professors. From Booloominbah to Menton, The New Poetic to All Visitors Ashore, from Vietnam to the Springbok Tour, C. K. Stead's You Have a Lot to Lose takes readers on a remarkable voyage through New Zealand's intellectual and cultural history. ...Show more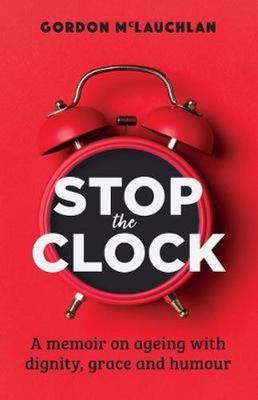 $30.00
NZD
Category: New Zealand Biography
The best way to learn anything is by doing it - this is a maxim that goes back to Aristotle. Gordon McLauchlan agrees. He has concluded that the only way of learning how to manage growing old is by growing old. He doesn't believe that wisdom is necessarily a concomitant of old age but suggests that, whi le there is no fool like an old fool, it is also true that there is no sage like an old sage. Borrowing quotes from philosophers and writers collected in a Commonplace Book over more than sixty years, Gordon traces his own ascent into the eighties. Ascent, he insists, not descent as so many politicians and economists would claim as they discuss the concerns of the ageing the way parents sometimes speak to each other about their children in the same room. ...Show more