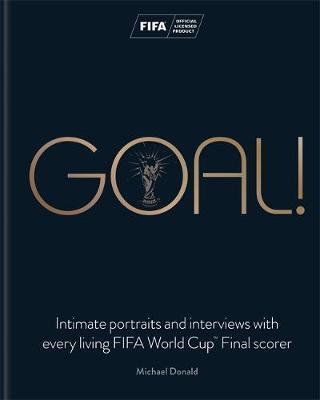 Goal!
by Michael Donald
$35.00
NZD
Category: Sports and Hobbies
Beautifully illustrated and officially licensed by FIFA, Goal! is a unique football book that captures the essence of the ultimate sporting achievement. This is a fascinating portrait of the men who have lived the dream of every football fan worldwide. Includes: Intimate portraits by award-winning photographer Michael Donald Interviews with the players, giving fascinating insight into the occassion, from the music they played on the bus to the stadium, to the meal they ate afterwards Profiles on Pelé, Ronaldo, Zidane, Götze annd many more of the greats The book includes the story of what happened in each FIFA World Cup(tm), what happened to the players afterwards and what they do today. There's also a comprehensive statistics section covering all the facts and figures for each World Cup tournament so readers can relive the matches they saw, and discover the details about the ones they didn't. ...Show more
$45.00
NZD
Category: Sports and Hobbies
The Bicycle Book is an extraordinary celebration of the history of cycling from BMX and mountain biking, to track and road racing. Take a ride through the sport's history and discover classic and cutting-edge bicycles, following the evolution of cycling throughout the decades. Perfect for anyone with a love for cycling, The Bicycle Book features the latest high-performance bikes and cycling technology, along with profiles of famous cyclists, and iconic manufacturers and brands. With up-close images, maps, and histories of key races and competitions, The Bicycle Book is a stylish and fascinating addition to any enthusiast's collection. ...Show more
$35.00
NZD
Category: Sports and Hobbies
The toughest 52 cycling challenges in Europe These routes, all of at least 40 miles in length, are based on the best cyclosportive events--the most famous single-day professional races, which are known in cycling as The Classics, and on stages of the Grand Tours--the Tour de France, Tour of Italy, and T our of Spain. Not just pretty rides in the country, these are serious challenges that require training and preparation, but are all accessible and are achieved by many thousands of ordinary cyclists every year. Each route contains a map with directions and an elevation diagram as well as tips for tackling the route and a background history to the event. The book also offers advice on equipment, nutrition, ride strategy, and technique. Perfect for cyclists looking for the next challenge, these routes will inspire readers to test their limits. ...Show more
$37.00
NZD
Category: Sports and Hobbies
The fascinating, definitive story of Australia and New Zealand's quest to win the world's greatest motor race
$25.00
NZD
Category: Sports and Hobbies
A complete training plan that allows anyone to achieve results that were once only available to elite athletes - devised by Michael Jordan's trainer Tim S. Grover.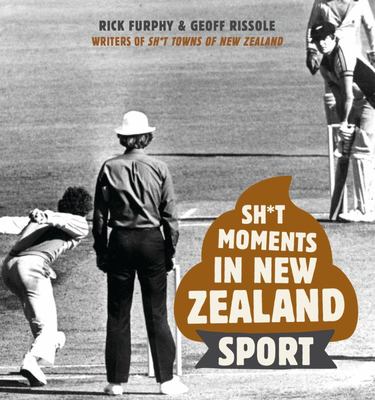 $25.00
NZD
Category: Sports and Hobbies
The Sh*t Towns of New Zealand writers turn their sharp minds to our most embarrassing sporting moments.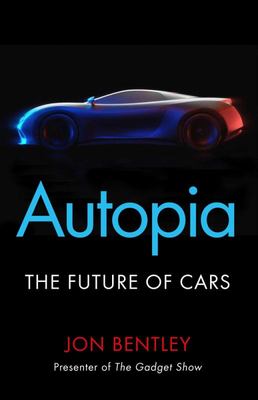 $25.00
NZD
Category: Sports and Hobbies
Cars are one of the most significant human creations. They changed our cities. They changed our lives. They changed everything. But in the next years, this technology will itself change enormously. If Google get their way, are we all going to be ferried around in tiny electric bubble-cars? Or will we wa tch robots race a bionic Lewis Hamilton? And what about the future of classic cars? Autopia celebrates motoring's rich heritage and meets the engineers (and coders) who are transforming cars forever. From mobile hotel rooms to electric battery technology; from hydrogen-powered cars to jetpacks, Autopia is the essential guide to the future of our greatest invention. Fully designed with illustrations and photographs, this will be the perfect gift for car and technology enthusiasts everywhere. ...Show more
$40.00
NZD
Category: Sports and Hobbies | Series: Planet Omar Ser.
Cycling fans obsess about climbs and big mountains. They love reading about their tests and tribulations and they love to ride them - a cricket lover can never bat at Lord's, or a football supporter score at Wembley, but any rider can take on the challenge of an iconic mountain. There have been fine bo oks about the big climbs before but never from the voice of an elite GC winner, taking you inside what these climbs really feel like, where the attacks come, where the pain kicks in. From best-known big-hitters, via pro-peloton favourites, to the secret climbs Geraint has come to love, and featuring Australia, Belgium, France, the Netherlands, Mallorca and Wales, this is the cyclist's secret manual. ...Show more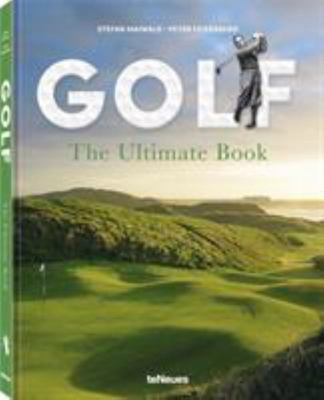 $115.00
NZD
Category: Sports and Hobbies
Gone are the days when golf was a quaint and old-fashioned pastime. Back on the Olympic program since 2016, the sport has had a rebirth like none other, with professionals like Tiger Woods and Rory McIlroy reinvigorating the course, and celebrities from Justin Timberlake to Bill Murray perfecting their backswing. While traditional golf clubs such as the Royal and Ancient Golf Club of St. Andrews are still the measure of all things, exciting new golf courses and golf resorts have multiplied the range of destinations for golf enthusiasts. This volume introduces the most exclusive, sophisticated, and spectacular golf resorts in the world. These are golfing holiday destinations that score not only with sophisticated layouts in charming landscapes--whether against alpine mountain scenery or tropical sandy beaches--but also with wonderful rooms, outstanding food, and comprehensive wellness offers. Within this perfect gift for golfers, each prestigious golf resort is presented with an expert review, covering its benefits on and off the fairways and greens. The sections on resorts are interspersed with background information and amusing anecdotes, capturing the history and contemporary world of golfing. Because as all good golfers know, this is more than a club-and-ball sport, it is a lifestyle. ...Show more