$37.00
NZD
Category: Thriller/Crime
Jane Tennison must navigate the salacious world of theatre to solve a brutal murder in the heart of London's West End, in the brilliant new thriller from the Queen of Crime Drama, Lynda La Plante.
$35.00
NZD
Category: Thriller/Crime
From the bestselling author of The Secrets She Keeps and Good Girl, Bad Girl comes a new thriller featuring the brilliant forensic psychologist Cyrus Haven as he becomes embroiled in an explosive murder case with disturbing origins. Criminal psychologist Cyrus Haven and Evie Cormac return in this mesmer izing new thriller from internationally bestselling author Michael Robotham, a writer Stephen King calls "an absolute master...with heart and soul." Who is Evie, the girl with no past, running from? She was discovered hiding in a secret room in the aftermath of a terrible crime. Her ability to tell when someone is lying helped Cyrus crack an impenetrable case in Good Girl, Bad Girl. Now, the closer Cyrus gets to uncovering answers about Evie's dark history, the more he exposes Evie to danger, giving her no choice but to run. Ultimately, both will have to decide if some secrets are better left buried and some monsters should never be named... ...Show more
$35.00
NZD
Category: Thriller/Crime
From Daniel Silva, author of the #1 New York Times bestsellers The New Girl and The Other Woman, comes a stunning new action-packed thriller of high stakes international intrigue featuring the enigmatic art restorer and master spy Gabriel Allon. Master of the spy thriller Silva has entertained readers with twenty-two thoughtful and gripping suspense novels featuring a diverse cast of compelling characters and ingenious plots that have taken them around the globe and back--from the United States to Europe, Russia to the Middle East. He returns with another blockbuster--a powerhouse novel that showcases his outstanding skill and brilliant imagination, destined to be a must read for both his multitudes of fans and growing legions of converts.   ...Show more
The Sandpit
by Nicholas Shakespeare
$37.00
NZD
Category: Thriller/Crime
'A remarkable contemporary thriller - with shades of Graham Greene and Le Carré about it - but also a profound and compelling investigation of a hugely complex human predicament. Brilliantly observed, captivatingly written, grippingly narrated - a triumph' William Boyd When John Dyer returns to Oxford from Brazil with his young son, he doesn't expect to find them both in danger. Every day is the same. He drops Leandro at his smart prep school and walks to the library to research his new book. His time living on the edge as a foreign correspondent in Rio is over. But the rainy streets of this English city turn out to be just as treacherous as those he used to walk in the favelas. Leandro's schoolmates are the children of influential people, among them an international banker, a Russian oligarch, an American CIA operative and a British spook. As they congregate round the sports field for the weekly football matches, the network of alliances and covert interests that spreads between these power brokers soon becomes clear to Dyer. But it is a chance conversation with an Iranian nuclear scientist, Rustum Marvar, father of a friend of Leandro, that sets him onto a truly precarious path. When Marvar and his son disappear, several sinister factions seem acutely interested in Marvar's groundbreaking research at the Clarendon Lab, and what he might have told Dyer about it, given Dyer was the last person to see Marvar alive. ...Show more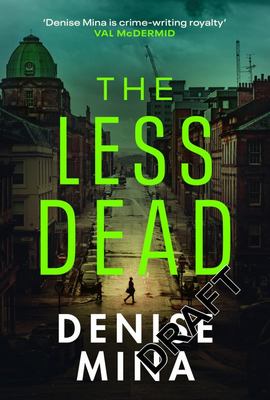 $37.00
NZD
Category: Thriller/Crime
'Denise Mina is the cream of the crop, an author who pushes the crime novel in new and exciting directions and never fails to deliver.' IAN RANKIN When Margot goes in search of her birth mother for the first time, she meets her aunt, Nikki, instead. Margot learns that her mother, Susan, was a sex worke r murdered soon after Margot's adoption. To this day, Susan's killer has never been found. Nikki asks Margot for help. She has received threatening and haunting letters from the murderer, for decades. She is determined to find him, but she can't do it alone... A brilliant, thought-provoking and heart-wrenching new thriller about identity and the value of a life, from the award-winning author of The Long Drop and Conviction. ...Show more
$38.00
NZD
Category: Thriller/Crime | Series: Amos Decker Ser.
The number one bestselling author returns with another highly charged thriller taking Amos Decker, who has proved one of his readers' favourite characters to date, on an action-packed investigation with all the trademark twists and turns which make David Baldacci one of the world's favourite storyteller s. ...Show more
$37.00
NZD
Category: Thriller/Crime
A bestselling crime novel. A labyrinth of clues. A killer with a lot to hide. Featuring his famous literary detective Atticus Pund and Susan Ryeland, hero of the worldwide bestseller Magpie Murders, this is a brilliantly complex and original literary thriller. Retired publisher Susan Ryeland is running a small hotel on a Greek island with her long-term boyfriend. It should be everything she's always wanted - but is it? She's exhausted with the responsibilities of making everything work on an island where nothing ever does. And she's beginning to miss her literary life in London. And then an English couple come to visit, and the story they tell about a murder that took place on the same day and in the same hotel in which their daughter, Cecily, was married is such a strange one that Susan is fascinated by it. And when they tell her that Cecily has gone missing a few short hours after reading Atticus Pund Takes The Case, a crime-novel Susan edited some years previously, Susan knows she must return to London to find what's happened. The clues to the murder and to Cecily's disappearance must lie within the pages of this novel. But what Susan cannot know is that very soon her own life will be in mortal danger...  ...Show more
$35.00
NZD
Category: Thriller/Crime
Emotional, powerful, unforgettable. From a stunning new literary talent, you won't be able to put down this novel about a mother's love for her children - it will break your heart. Ava and her two young sons, Max and Teddy, are driving to their new home in Sheerwater, hopeful of making a fresh start in a new town, although Ava can't but help keep looking over her shoulder. They're almost at their destination when they witness a shocking accident - a light plane crashing in the field next to the road. Ava stops to help, but when she gets back to the car, she realises that somewhere, amongst the smoke, fire and confusion, her sons have gone missing... From a substantial new Australian writing talent, Sheerwater is tense, emotional, unforgettable. Perfect for readers of Mark Brandi's Wimmera and Stephanie Bishop's The Other Side of the World, this is a beautifully written, propulsive, gut-wrenching and unputdownable novel - an aching, powerful story of the heroic acts we are capable of in the name of love 'Sheerwater is that rare gift of a book that balances gorgeous, glittering language with breathless pace. Leah Swann writes with devastating honesty ... This is an extraordinary novel - I tore through it, captivated by the imagery and the setting, desperately hoping for a happy ending.' Rebecca Starford, author of Bad Behavior ...Show more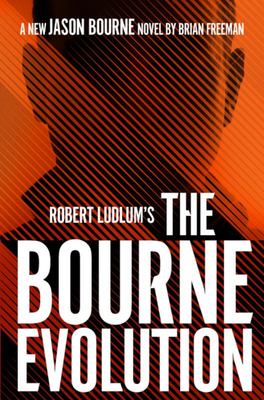 $35.00
NZD
Category: Thriller/Crime | Series: The\Bourne Ser.
America's most enduring hero, Jason Bourne, returns - with old skills and new plot twists - in an explosive addition to the Bourne canon. After the death of his wife in a mass shooting, secret agent Jason Bourne is convinced that there is more to her murder than it seems. Worse, he believes that the ag ency that trained him is behind the killing. Bourne goes rogue, leaving Treadstone behind and taking on a new mission to infiltrate and expose an anarchist group, Medusa. But when a congresswoman is assassinated in New York, Bourne is framed for the crime, and he finds himself alone and on the run. In his quest to stay one step ahead of his enemies, Bourne teams up with a journalist, Abbey Laurent, to figure out who was behind the frame-up, and to learn as much as he can about the ever-growing threat of the mysterious Medusa group. As more and more enemies begin to hunt Bourne, it's a race against the clock to discover who led him into a trap... and what their next move may be. ...Show more
$37.00
NZD
Category: Thriller/Crime
'When did you last read a genuinely original thriller? The wait is over.' A. J. Finn, bestselling author of The Woman in the Window 'I couldn't put Eight Detectives down . . . I genuinely wanted to applaud at the end' Alex North, bestselling author of The Whisper Man All murder mysteries follow a sim ple set of rules. Grant McAllister, an author of crime fiction and professor of mathematics, once sat down and worked them all out. But that was thirty years ago. Now he's living a life of seclusion on a quiet Mediterranean island - until Julia Hart, a sharp, ambitious editor, knocks on his door. His early work is being republished and together the two of them must revisit those old stories: an author, hiding from his past, and an editor, keen to understand it. But as she reads, Julia is unsettled to realise that there are things in the stories that don't make sense. Intricate clues that seem to reference a real murder, one that's remained unsolved for thirty years. If Julia wants answers, she must triumph in a battle of wits with a dangerously clever adversary. But she must tread carefully: she knows there's a mystery, but she doesn't yet realise there's already been a murder . . . ...Show more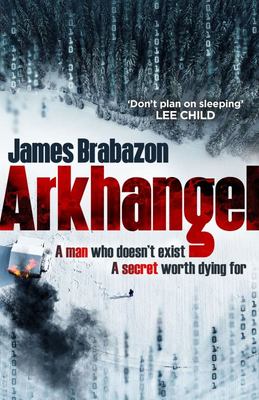 Arkhangel
by Brabazon, James
$37.00
NZD
Category: Thriller/Crime
*PRE-ORDER YOUR COPY NOW* The brutally authentic, tense and terrifying thriller from bestselling author and frontline journalist James Brabazon Officially Max McLean doesn't exist. An off-the-books assassin for the British government, he operates alone. But when a routine hit goes badly wrong, a cryp tic note on a $100 bill prised from his target's dead fingers suggests there's more to the mission than meets the eye. Is someone from Max's former life trying to send him a message? From Paris to Jerusalem and on to the frozen wastes of north-west Russia, Max is forced into a desperate race for the truth - with unknown enemies determined to stop him at any cost. And when the secret coded into the banknote is finally revealed, only one thing is certain: with the fate of the World in his possession, failure is simply not an option . . . Combining the intelligence and inside knowledge of Robert Harris and Frederick Forsyth with the raw inventiveness of I Am Pilgrim and the breathless pace of movies like Mission Impossible or John Wick, Arkhangel sees James Brabazon stake his claim as rival to Lee Child, David Baldacci and Gregg Hurwitz as a master of the modern action thriller. Praise for James Brabazon 'Don't plan on sleeping' Lee Child 'A full-throttle exercise in tension' Crimetime 'A thriller of an unusually classy calibre' Financial Times 'Outstanding . . . I couldn't put this book down' Andy McNab ...Show more
$24.00
NZD
Category: Thriller/Crime
Helene Tursten's explosive new series features Detective Inspector Embla Nyström, a sharp, unforgiving woman working in a man's world. When one of her peers is murdered during a routine hunting trip, Embla must track down the killer while confronting a dark incident from her past. Helene Tursten was a nurse and a dentist before she turned to writing. She is the author of the Irene Huss series and the short story collection An Elderly Lady Is Up to No Good. Her books have been translated into eighteen languages and made into a television series. She lives in Gothenburg, Sweden, with her husband. 'As good as Louise Welsh's similarly creepy tour of Glasgow.' Gillian Flynn '[An] outstanding series launch...Embla is a refreshingly capable lead, whose situational ethics means that she doesn't feel she must do everything by the book.' Publishers Weekly ...Show more